Discover nature's best duo – CBG for clarity and CBD for calm.
Now, CBG+CBD work together to help you feel incredible!
At USA Medical, you always get organic, broad-spectrum, and THC-free CBG+CBD Oil.
Feel all the amazing benefits of our fast-acting oil today!
Experience high CBD potency, great value for money, and an enjoyable hint of orange flavor.
THC-free and 100% safe. Try it and discover the difference for yourself!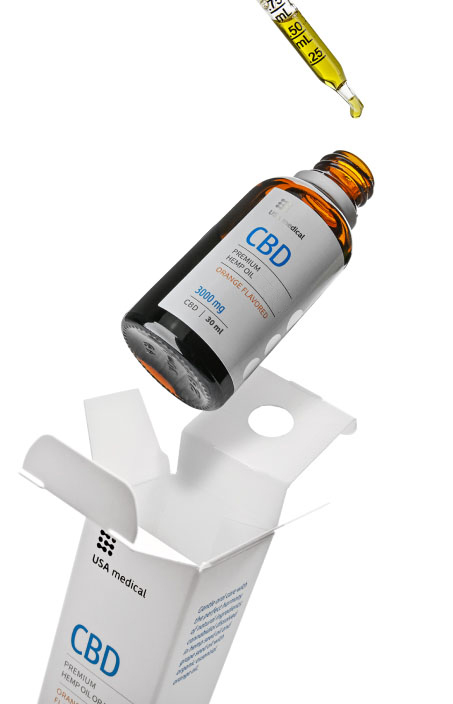 Experience your days filled with more life, energy, and focus – all thanks to the power of CBG+CBD.
With over 150,000 bottles sold, USA Medical is your home for the best CBG+CBD Oil in the world.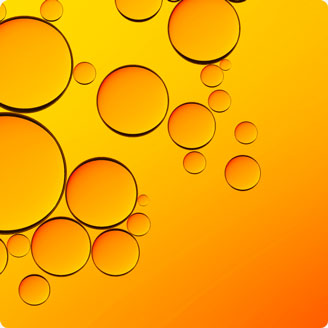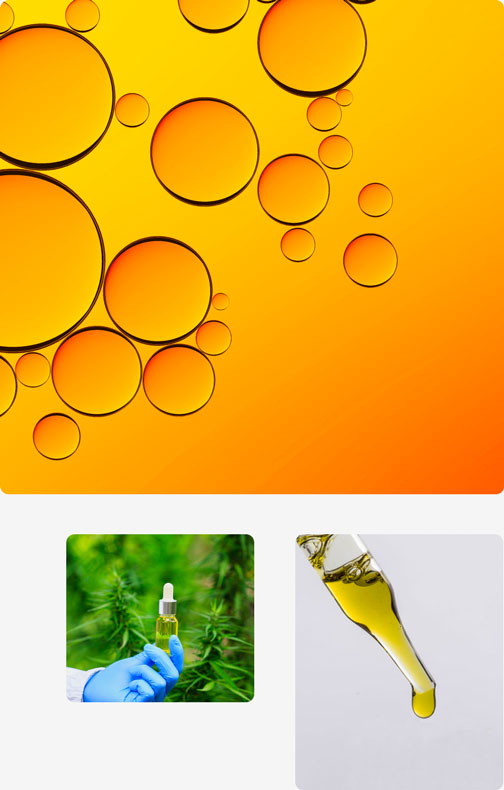 Think of CBG like your morning coffee – it boosts energy and helps you focus.
Think of CBD like a cozy blanket – it helps you relax and sleep well.
Cannabidiol (CBD) and Cannabigerol (CBG) are
phyto-cannabinoids
found in the hemp plant. They're like
endo-cannabinoids
found in your body.
While CBD is great for calm & relaxed peace, CBG is great for boosting your energy, focus, and motivation.
Neither CBG nor CBD can make you feel "high," even in large amounts! That makes them both 100% safe for everyone use!
Our CBG Oil is an organic blend of plant extracts. Here's how we make it:
We start by growing USDA Organic Certified hemp on fresh-air farmland in Oregon.

 

Using a chemical-free process, we harvest & extract the best parts of our hemp.



Finally, we mix our hemp extract with our proprietary organic, plant-based oil blend.
This is not an "omega-rich" hemp seed oil. This is a powerful, plant-based medicine for boosting your energy, focus, and relief.
Now, you don't have to choose between relief & relaxation or energy & focus – CBG+CBD does it all!
What are the benefits of CBG?
While so many diseases start with inflammation, CBG is a powerful anti-inflammatory. That means CBG can fix many of the problems in your body that cause other problems!
Here's what our customers tell us CBG helps with:
Inflammatory Pain (Arthritis, IBD/IBS)

Brain Fog (Low focus, energy)

Nerve Pain (Carpal Tunnel, MS)

Chron's Disease

Glaucoma

Cancer Treatment

Huntington's Disease

Anxiety, Stress, & Depression
We know that's a long list. It amazes us, too!
When you target your inflammation, you begin to solve almost every health problem.
That means you're not using a band-aid anymore (like ibuprofen, energy drinks, and mental cream). You're actually solving all your underlying health problems!
That is exactly why so many people keep coming back for more CBG+CBD.
Once you try it for yourself, you'll

quickly

understand what we're talking about.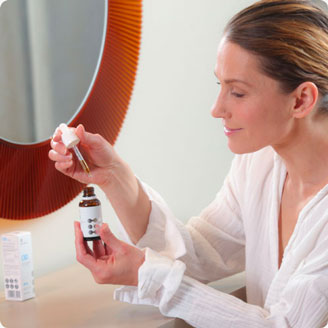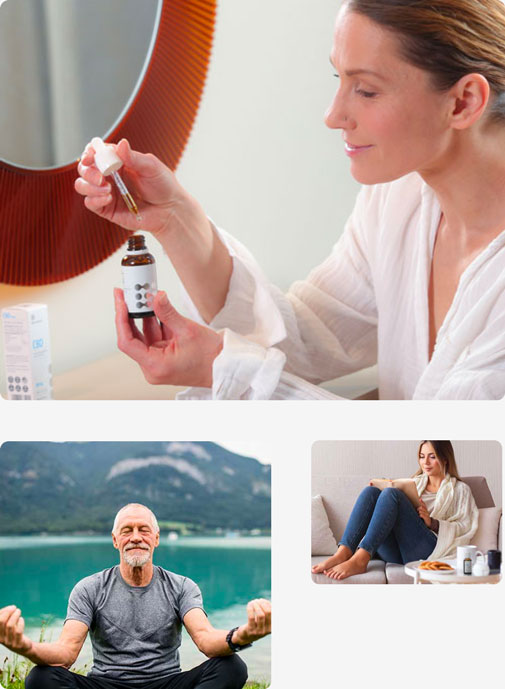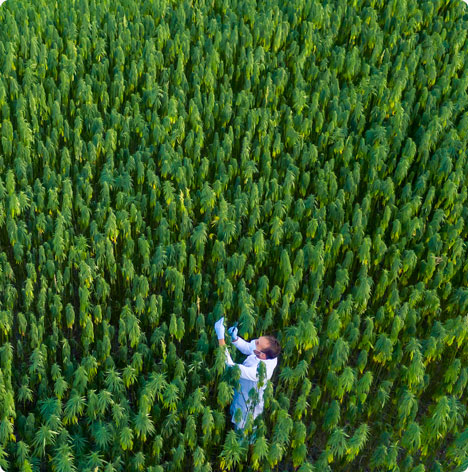 How are USA Medical CBG & CBD Oils made?
Designed by nature. Bottled by USA Medical. It's pretty simple.
We grow our USDA Organic Certified hemp in the fresh-air fields of Oregon, right here in the USA.
First we harvest the organic CBG & CBD from our hemp. Then, we bottle our best-selling CBG+CBD Oil in California where it get's ready to ship to you!
We use a process called "Supercritical CO2 Extraction' to make our oil.
Its a chemical-free "carbon dioxide" extraction method that keeps all the healthy hemp untouched
.
Our process is the most advanced way to make CBD & CBG and we're proud to be exceeding all modern standards of excellence!
CBD & CBG link with a system in our bodies called the endocannabinoid system.
This system keeps our bodies balanced and running
smoothly
. It does this with the help of two receptors, known as CB1 and CB2.
CB1 receptors are in our brain & body. They're in our nerves, lungs, heart, and even our digestive system.
Meanwhile, CB2 receptors are in our immune system. These receptors help our body react to things like infections and injuries.
CBG & CBD connect to these receptors and force our bodies to rebalance. That is what
quickly
causes our bodies to experience more energy & more relief.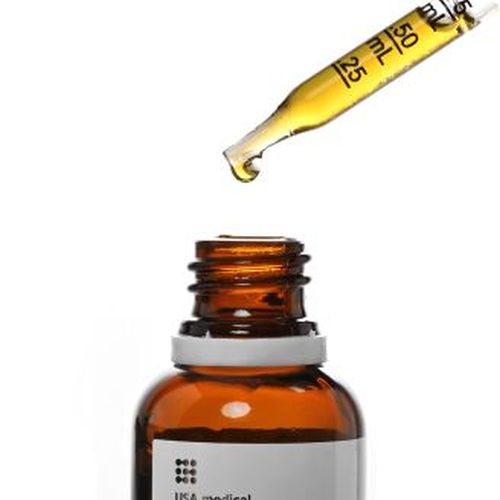 Oral Use: Under Your Tongue (Best)
Take 1 full dropper (1 mL) once a day. Morning is best.
1. Using the provided glass dropper, put 1 full dropper of oil under your tongue.
2. Let it sit and absorb for a few minutes.
3. After a few minutes, swallow the rest.
Topical Use: Hair, Skin, & Nails
For hair, skin, and nail health, use a small amount of oil topically.
1. Using the provided glass dropper, put a small amount of oil on your scalp, skin, or nails.
2. Rub it in and let it absorb for a few minutes.
3. Reapply as needed.
Topical Use: Targeted Pain Relief
For soreness, tenderness, and pain, apply a small amount of oil topically where it hurts.
1. Using the provided glass dropper, put a small amount of oil on your skin.
2. Rub it in and let it absorb for a few minutes.
3. Reapply as needed.
For best results, use daily. Individual needs may vary. Have questions? Text us anytime at ‪(323) 352-9131‬ for expert advice.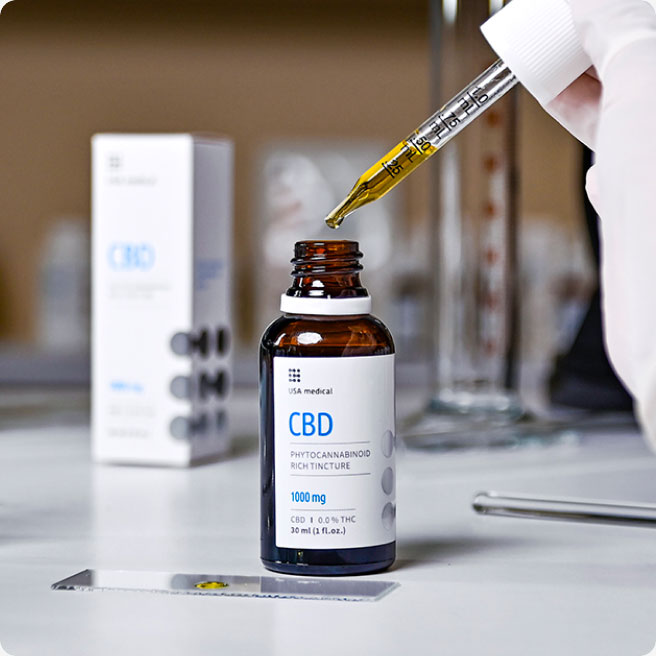 What makes USA Medical the best?
When it comes to CBD and CBG, USA Medical has been setting the standard of excellence for years.
We were the first company to create and offer any kind of CBG Oil product to America. We've been exceeding expectations ever since!
Quality First

: We make sure every batch of CBG+CBD exceed our standards of excellence.

Natural Approach

: Our products come straight from nature. We never add anything contrary to nature's design.

Advanced Methods

: We use chemical-free methods to keep our products potent and pure

.

Expert Team

: Our passionate team of experts are always researching. This keeps USA Medical at the forefront of the CBD industry.

Education & Empowerment

: We don't

just

sell products; we educate our community. We're always here to help you make informed decisions about your health and wellness.

Transparent Practices

: We keep you in the loop from seed to shelf. Every product has a test report to inform you exactly what's inside.

Customer-First

: Our customers are our family. We're here 24/7 to answer your questions and make sure you have an incredible experience with USA Medical.


At USA Medical, you're not buying products. You're investing in an organic, natural health philosophy.
So, what makes USA Medical the best? It's our unwavering commitment to excellence, nature, and to you.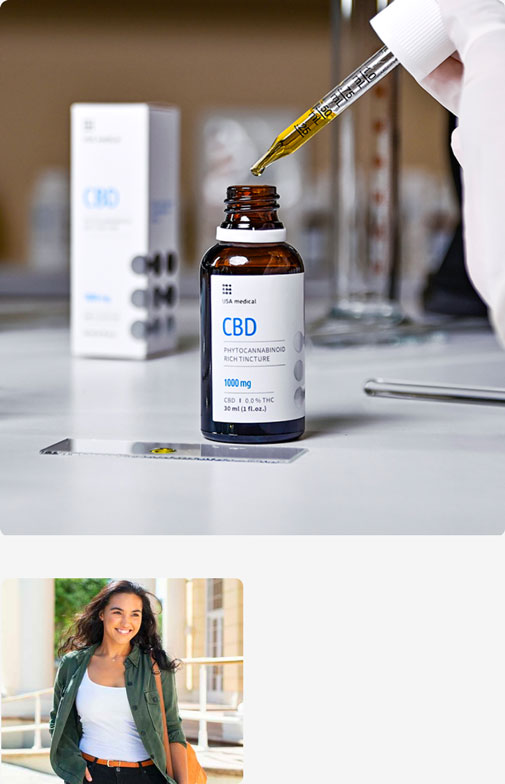 Read news, research, and more...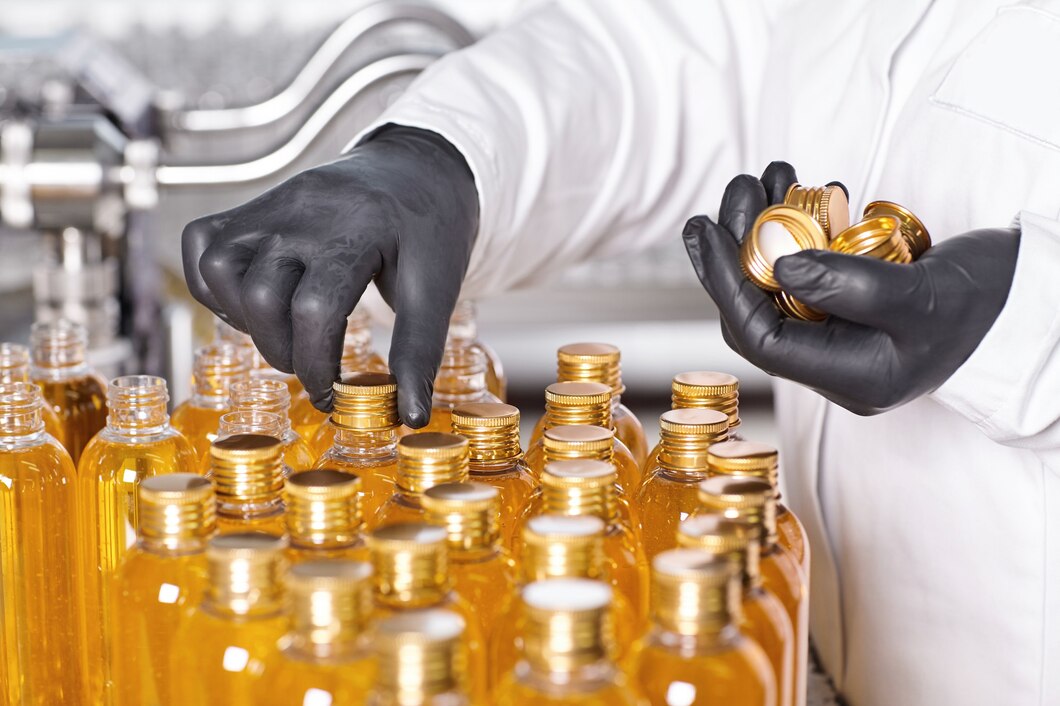 In the vast and intriguing world of hemp and cannabis, CBD has long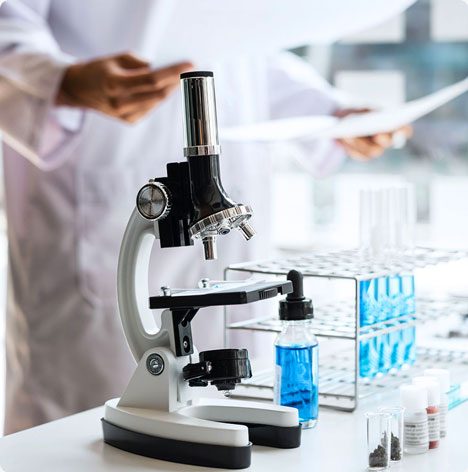 What's in our proprietary CBG+CBD Oil blend?
After four years of ongoing research, we're proud to have the most potent CBG Oil on the market.
It all starts with our proprietary oil blend:
Broad-Spectrum Hemp Distillate – This component is the cornerstone of our CBG+CBD Oil. Full of cannabinoids, terpenes, and flavonoids, this is what sets us apart.
Hemp Seed Oil – Rich in omega 3, 6, 9, our organic hemp seed oil is the perfect carrier oil to hold our CBG+CBD.
Grape Seed Oil – Rich in vitamin E and great for your heart, our unheated, organic Grape Seed oil is a small but important part of our oil silky smooth blend

.

Orange Oil Extract – This is the perfect natural flavor from organic oranges

! Our fresh burst of citrus is the mark of everyone's favorite CBG+CBD Oil from USA Medical.
Is CBG Oil a Cosmetic or Dietary Supplement?
CBG Oil has many uses, including topical and oral. You can use CBG Oil on your skin, nails, and hair to boost your natural glow. You can take CBG
orally
under your tongue for all the benefits.
As a dietary supplement, CBG Oil is a powerful anti-inflammatory and pain reliever. It
quickly
boosts your energy, focus, and motivation.
As a topical oil, CBG can help with conditions such as eczema, psoriasis, and other types of rashes.
Many people love how CBG makes their skin and hair feel. A small amount of oil goes a long way to naturally rejuvenating hair and skin!
So, is CBG Oil a cosmetic or a dietary supplement? The answer is both!
USA Medical CBG Oil is the best of both worlds for topical and oral benefits.